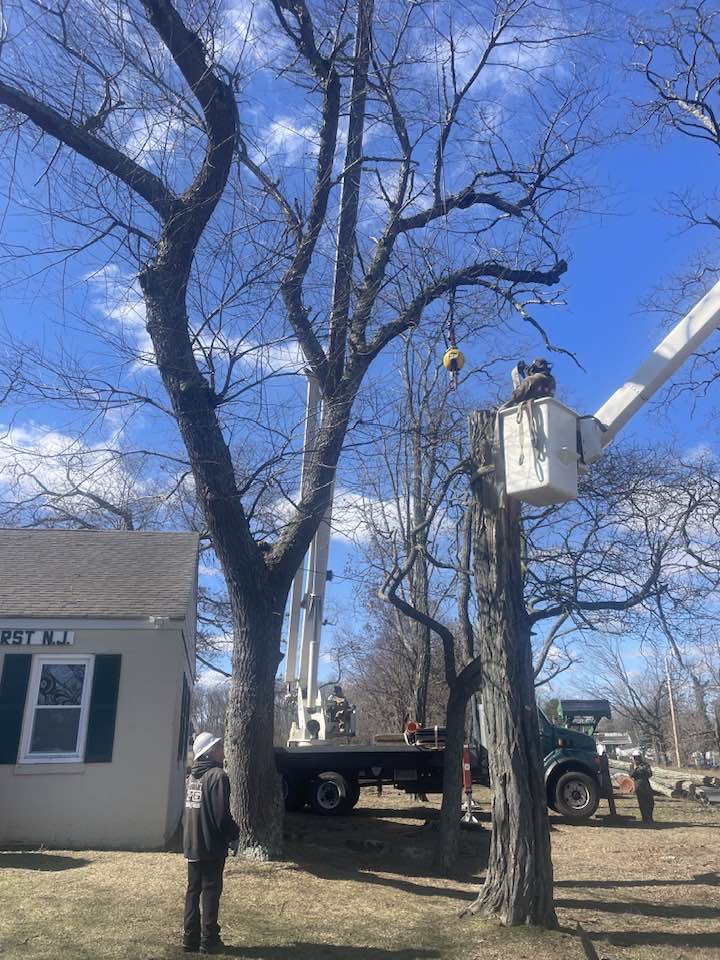 Tree Trimming Services
Maintaining the trees in your yard not only enhances the appearance of your property but also keeps your trees healthy and safe. One way to achieve this is through professional tree trimming and pruning services. If you're in Ocean Twp, NJ, and its surrounding areas, Armstrong Tree Services is a reliable and experienced company that offers a range of tree trimming services to suit your needs.
Tree trimming and pruning are essential for tree health and longevity. Armstrong Tree Services' team of professional arborists can assess your trees' health and determine the best course of action to take. They use their expertise to determine the type and amount of trimming required to improve tree structure, promote growth, and maintain the tree's natural shape.
Crown cleaning and thinning are two services offered by Armstrong Tree Services. Crown cleaning involves removing dead, diseased, or broken branches from the crown to improve the tree's overall health. Crown thinning is the selective removal of branches to reduce the density of the tree's canopy, allowing more sunlight and air to reach the inner parts of the tree.
Crown reduction and shaping are other services that Armstrong Tree Services provides. When a tree has grown too large, or its branches are becoming hazardous, reducing the crown size, and shaping the tree can improve its structural integrity and enhance its appearance.
In addition to regular tree trimming and pruning, Armstrong Tree Services also provides 24/7 emergency tree services. Storms can cause trees to fall or branches to break, posing a significant risk to your property and safety. Their team of professionals is trained to handle such situations safely and efficiently, removing fallen trees and debris from your property.
Stump removal and grinding is another service offered by Armstrong Tree Services. They use specialized equipment to remove unsightly or hazardous tree stumps from your property, grinding them down to below ground level, allowing you to replant or use the space for other purposes.
In conclusion, Armstrong Tree Services offers professional tree trimming and pruning services to keep your trees healthy and enhance the appearance of your property. Their team of skilled arborists uses the latest techniques and equipment to provide safe and efficient services. Contact them for a free estimate and to learn more about their services.
PO Box 2007
Ocean NJ 07712 USA
Mon-Sat: 7 am - 4 pm
Sunday: Closed